Image by Sahin Sezer Dinçer from Pixabay
Currently in Australia only about 1 in 5 teenagers have 60 minutes of 'huff and puff' activity daily, and only about 1 in 8 teenagers do muscle and bone strengthening exercises at least three times a week.
Being sufficiently physically active is one of the most important things teenagers can do for themselves to help them be happy and healthy now, and set themselves up for a better quality of life in the future.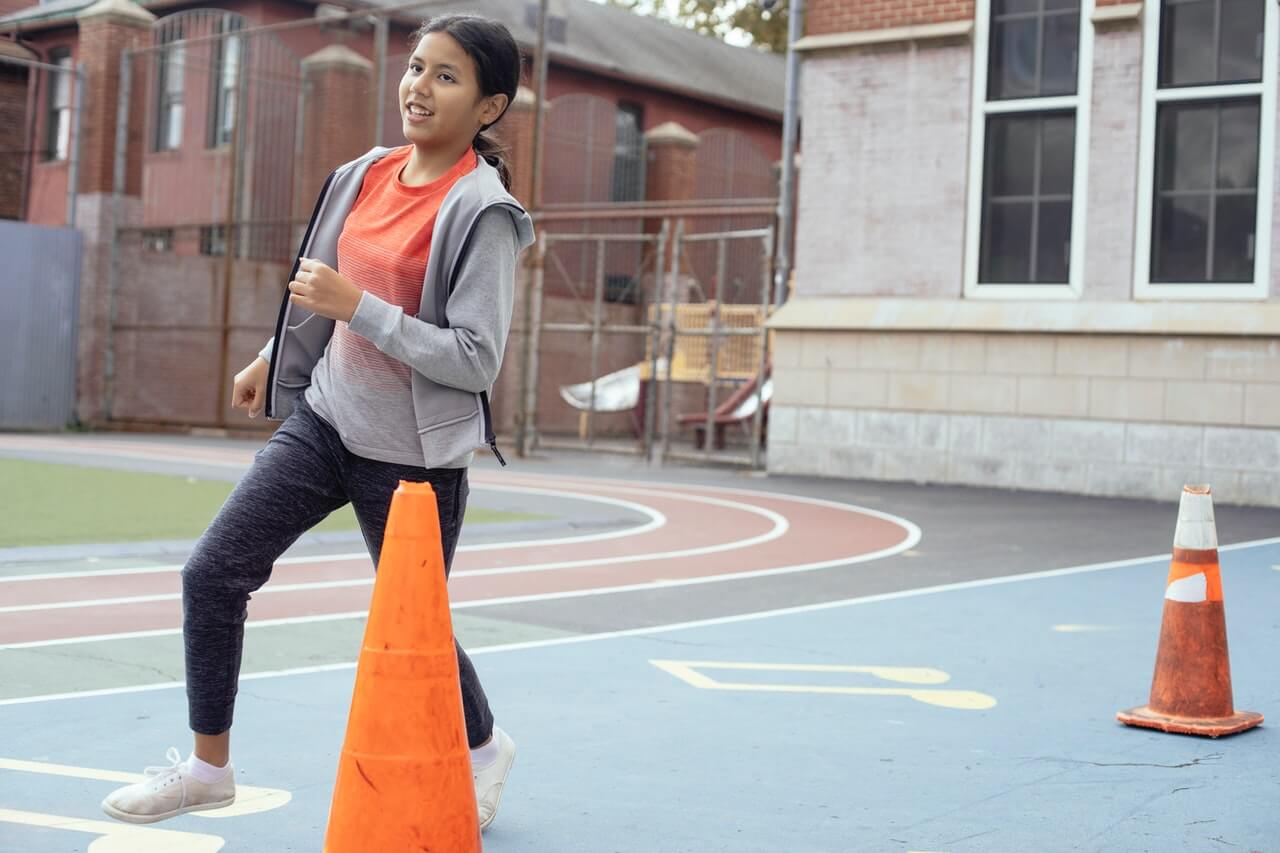 WHAT WE KNOW
Adolescence is a unique period of rapid growth – physically, mentally and socially. Being sufficiently active during this period is a powerful tool teenagers can use to support their own development. Teenagers often drop out of sports and other physical activities, just when their bodies and minds are ready to respond rapidly. It's great for teens who were active as younger kids to keep up that activity in adolescence. And teens who haven't been active before can get great benefits from starting up some physical activity.
Muscles and bones continually remodel in response to the demands put on them. The rapid rate of growth during adolescence means this period is especially important as regular physical activity stimulates the body to develop strongly. Teenagers are effectively building their 'best body'. For example, around the end of this period people will have their strongest bones. This helps them function as young adults, but also delays the risk of hospitalisation and death related to broken bones in later life. 
Physical activity also supports mental development. Increased blood flow and electrical activity stimulated by physical activity enhances brain function. The cognitive demands of academic goals, especially during the critical senior years of school, can be supported by regular physical activity. 
Further, physical activity helps balance the strong hormonal changes of adolescence. By stimulating positive mood chemicals, it can help teenagers deal with the emotional challenges of the transition to adulthood.
The challenges of developing adult social skills and networks are fundamental to adolescence. Physical activity provides a supporting context and structure in which teenagers can develop teamwork and other social skills. These skills are important not just for successful careers, but also for personal wellbeing.
WHY IT MATTERS
Teenagers have a unique opportunity to build their 'best bodies'.
Physical activity habits support health and happiness during adolescence, and set up valuable habits for adult life, with long term consequences
WHAT WE'VE LEARNED
WH&Y research has strengthened international evidence that adolescence is a critical period in which regular physical activity can help set up individuals to be happy and healthy. 
We are particularly interested in how various behaviours relate to each other, and how the combination of behaviours support or hinder health and happiness. Part of our focus is on how the rapid changes in information technology over the past couple of decades has created new challenges and opportunities for teenagers. We are therefore examining questions such as:
How can teenagers gain the benefits of new information technologies, for example to inform and motivate their participation in physical activity?
How can teenagers minimise the risks associated with information technologies, for example the health challenges connected to prolonged sitting, bullying, scams and loss of privacy?
---
About The Authors
Leon Straker is a John Curtin Distinguished Professor of Physiotherapy, focussed on adolescent behav...
WHERE TO READ MORE
Active Healthy Kids Australia
Information on the current state of physical activity by Australian teenagers, and ideas of how to support physical activity
World Health Organization 2020 guidelines on physical activity and sedentary behaviour
New international guidelines
Active Healthy Kids Australia > Report Cards
Australian data and guidance 
Teens and Sport: what the research shows
Research from VicHealth
Straker, L., E. Howie, D. Cliff, M. Davern, L. Engelen, S. Gomersall, J. Ziviani, T. Olds, N. Schranz and G. Tomkinson (2016). "Nations are failing to meet sedentary behaviour guidelines for children: implications and a way forward." Journal of Physical Activity and Health 13: 177-188.
Howie, E., J. McVeigh, A. Smith, J. Zabatiero, R. Bucks, L. Beilin and L. Straker (2021). "Physical activity trajectories from childhood to late adolescence and their implications for health in young adulthood." Preventive Medicine 139: 106224.