With the support of Professor Kate Steinbeck.
There is growing evidence that health research on issues affecting young people is better when young people are engaged across all research phases: from agenda-setting to translation into policy and service design and delivery. We have developed a suite of resources to guide and support researchers in engaging and collaborating with young people. Regardless of what phase of research you are in, these resources provide simple and practical steps which can help you engage with young people in ways that are respectful, meaningful and inclusive.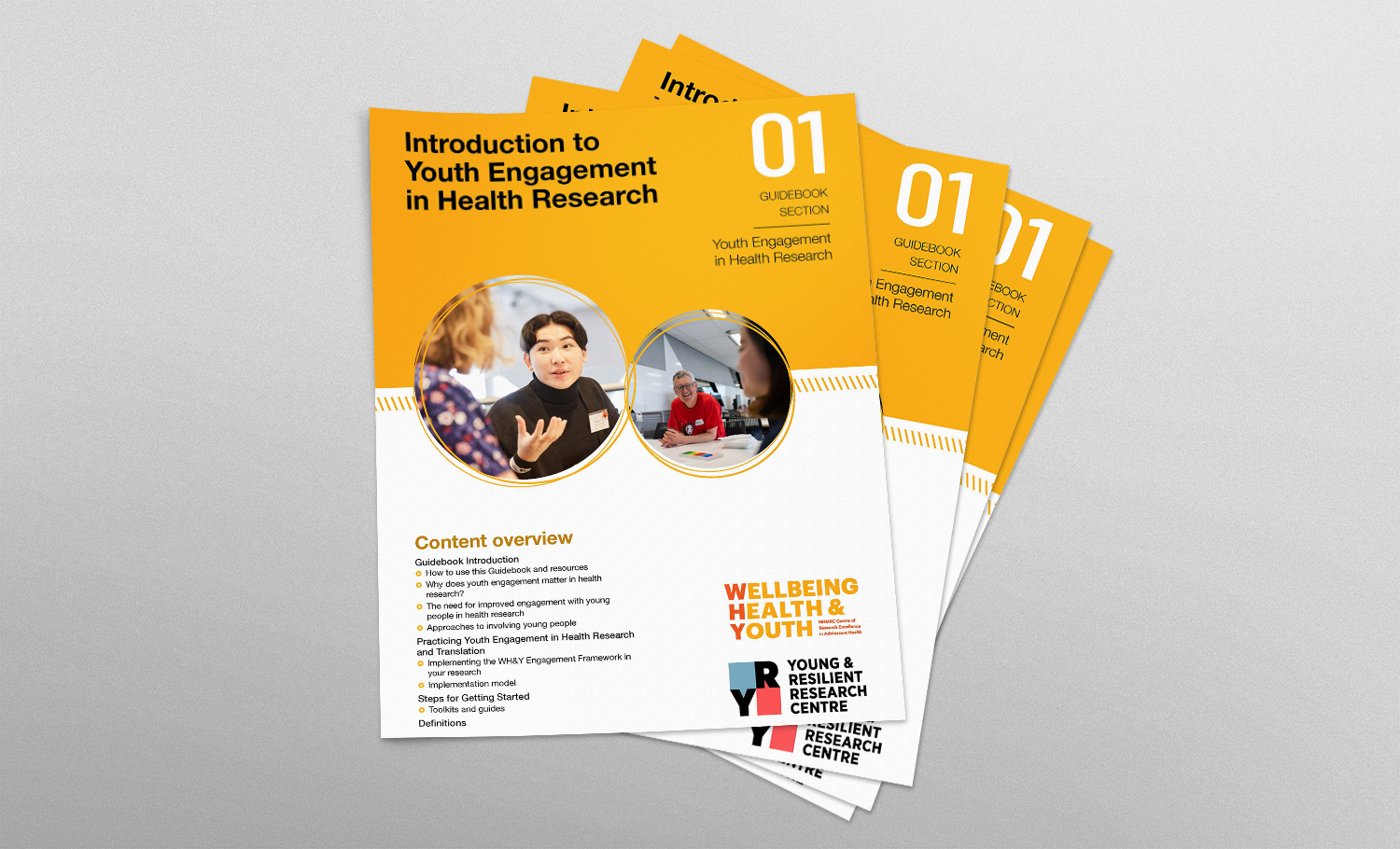 How to use these resources
Start by reading the Introduction in the Guidebook to understand why youth engagement in health research matters, and how supporting youth participation can benefit the research process and outcomes. From there, you can pick the different Guidebook sections relevant to your research. These are structured around a three-step implementation model: prepare, connect, and reflect. You will find within these sections further links to articles, background information, case studies, tools, templates, tips and checklists which will step you through practical considerations.
GUIDEBOOK SECTIONS
RESPECTFUL PRACTICE CARDS
METHOD CARDS
ACCOMPANYING RESOURCES
CASE STUDIES 
CHECKLISTS 
MINI GUIDE 
TEMPLATES 
TIPS 
TOOLS