Co-author: Dr Jennifer Marino
The Teenage Decade has been overlooked in child health statistics worldwide, with the focus almost exclusively on children under five.

Mortality rates have fallen dramatically for children and older adults, but have remained stable for teenagers and young adults.  

Understanding the health and wellbeing trajectories of teenager is important because 70 percent of preventable deaths over a lifetime are caused by behaviours and conditions that arise in adolescence, including unprotected sex, smoking, alcohol and drug use, mental heath conditions and physical risk-taking.

When we look at what causes illness, injury, social harms and death in the Teenage Decade, risk-taking emerges as a major contributor. For example, road accidents are the leading cause of death among teenagers and young adults in Australia. Suicide, also associated with risky behaviour, accounts for over a third of deaths among young people aged 15 to 24 years. Risky behaviours tend to cluster, meaning that teenagers typically engage in more than one area of risk-taking at a time. The health and social harms that sometimes result from risk-taking can have consequences in many parts of a teenager's life, including education, employment and sometimes through incarceration.

Exploring how and why risky behaviour and health-risk states arise among teenagers, and what can be done to minimise their harms, is a key task for WH&Y. We will do this by taking a developmentally informed approach, and by acknowledging and investigating the inter-connecting risk factors.

WH&Y will also think holistically about the interventions and programs that provide the most benefit into later life. This will contribute to our understanding of how much could be saved in the long term by improving teenage health now.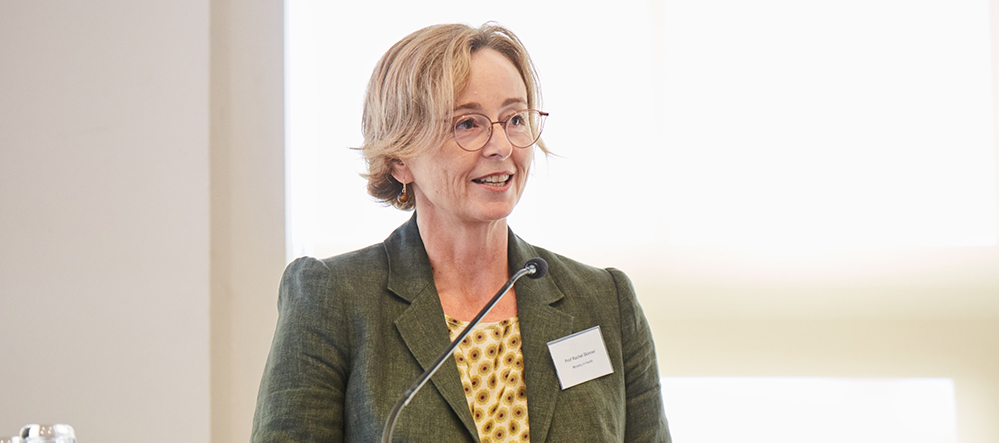 WHY ARE WE RESEARCHING THIS?
Substantial physical and cognitive development occurs throughout adolescence and into young adulthood, making the Teenage Decade an opportunity to consolidate gains made through early childhood investment, and offer a second chance to those who experience adversity in early life. Investing in the Teenage Decade yields a 'the triple dividend' of better health for teenagers now, in their adult lives, and as future parents.
WH&Y will use data from a unique birth cohort called the Raine Study in combination with other comprehensive datasets reporting on health, education and social outcomes such as receipt of welfare payments. We will study how early-life experiences affect risk-taking behaviours and health-risk states in the Teenage Decade, and how these lead to adverse health and social outcomes in young adulthood. Based on these findings, we will model the impacts over a lifetime and extrapolate this across the whole population, calculating the costs that adverse trajectories in the Teenage Decade have for individuals and for society. We will also model the impact that evidence-based interventions have on improving the short-term and long-term health of teenagers, as well as protecting them against related adverse social outcomes including lower engagement in education and employment, and higher dependence on welfare.
WHAT ARE WE LEARNING?
We are currently preparing to link data collected from participants in the West Australian Raine Study cohort, now aged nearly 30 years old, to administrative datasets in Western Australia. We expect our analyses to commence in 2020. 
The WH&Y team members involved in this project have already produced several publications examining the role of early-life factors on risk-taking in adolescence, including:
---
About The Authors
Rachel Skinner is Professor in Child and Adolescent Health at the University of Sydney, Adolescent P...