Congratulations to the members of the WH&Y team who had their hard work and tireless contributions honoured by the Australian Association for Adolescent Health (AAAH) at the AAAH 2023 Youth Health Conference in Adelaide. WH&Y and the AAAH are close collaborators in the ongoing work of changing how young people's health and wellbeing is researched and supported in Australia.
WH&Y Commissioner Grace McGowan, who was a featured speaker at the conference, was awarded the inaugural AAAH Rising Star award, established to recognise the contribution of a young person or early-career worker. Grace is a lived-experience advocate for people living with chronic illness and is committed to raising awareness about the importance of youth palliative care, and youth access to Voluntary Assisted Dying. In this role, she is carrying on the work of her friend Lily Thai who, in June 2023, was the youngest person to access Voluntary Assisted Dying in South Australia. 
WH&Y Deputy Director Professor Rachel Skinner was honoured with the AAAH Outstanding Contribution to Youth Health award. Rachel is an internationally recognised leader in adolescent health care, policy development and advocacy, and currently works as an Adolescent Medicine Physician and Clinical Academic at the University of Sydney, as well as being the Clinical Lead for the Trans and Gender Diverse Service at the Sydney Children's Hospital Network. In recent years, Rachel has contributed to evidence-based public health responses to issues including vaping prevention, COVID and vaccinations, and trans and gender-diverse health care. 
The awards were presented by Dr Cristyn Davies, a founding member of WH&Y and the newly elected AAAH President.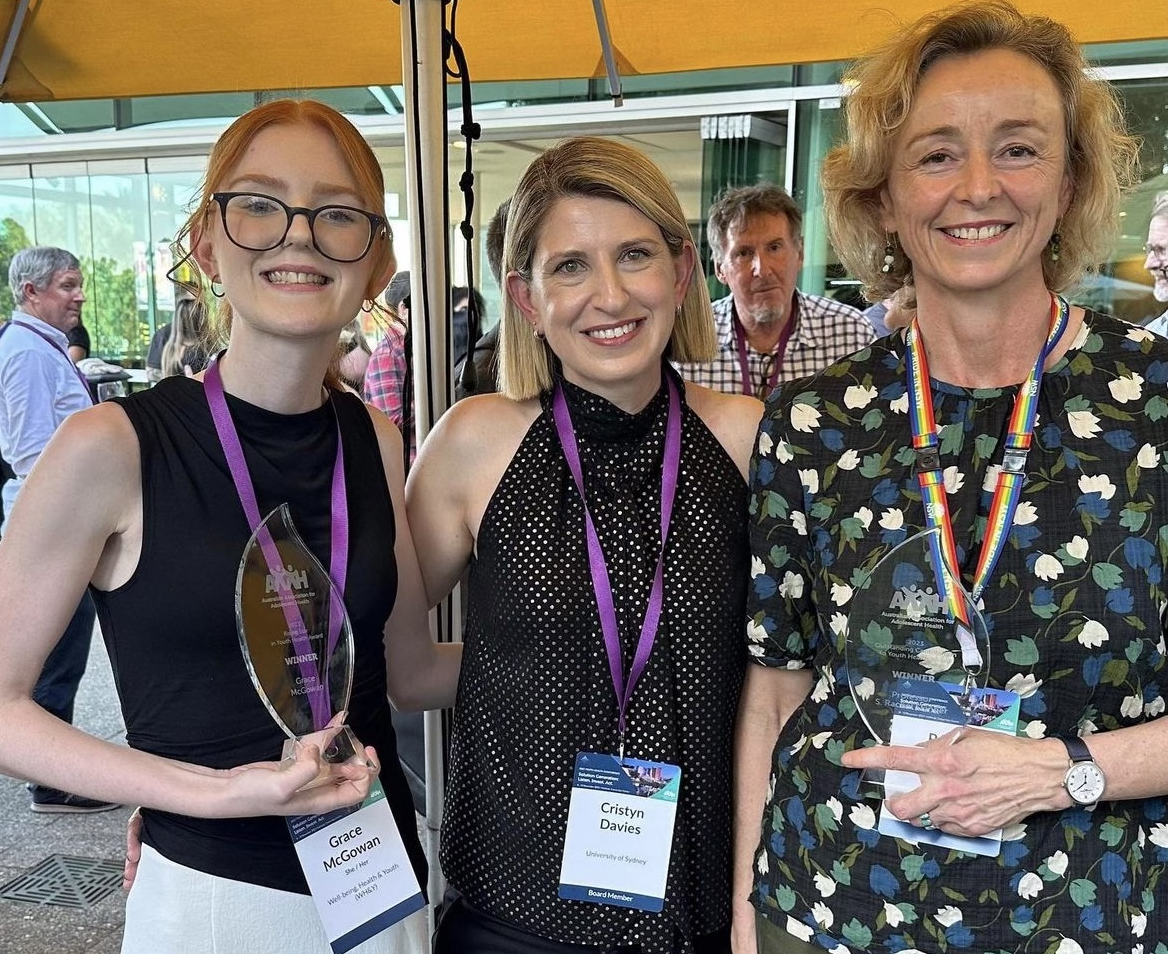 Grace McGowan, Dr Cristyn Davies, Professor Rachel Skinner