The Teenage Decade is the time when many health risks first begin to emerge. These include smoking, drinking, illicit drug use, unprotected sexual activity, and poor diet and exercise, all of which can have long-lasting consequences.
Fifty percent of adult mental health disorders begin before the age of 14; 75 percent begin before the age of 24. Mental health disorders are at peak prevalence among young people in the 18 to 24-year-old age group.
Despite the emergence of health problems in the Teenage Decade, teenagers tend not to ask for help and are the least likely of all age groups to go to their GP for support. As a result, opportunities for preventive care and early detection are lost.
In relation to mental health in particular, young people report that concerns about cost and uncertainty about where to go for help often stops them from seeking the support they need.
We need to find better ways to support the unique health needs of young people. Having healthcare services on site in schools, colleges and universities is a strategy worth exploring.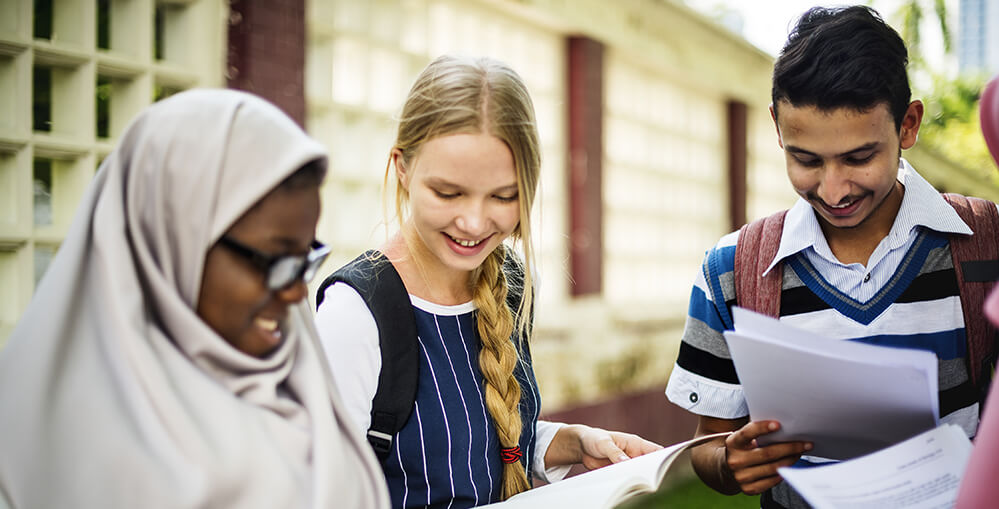 WHY ARE WE RESEARCHING THIS?
The health sector has made very important gains in tackling the health needs of children and adults over the last 50 years, yet the overall health status of teens and young adults has not improved. 
Around the world, there is growing interest in the idea of using a 'settings-based approach' to support the health and wellbeing of young people. In Australia, schools, universities and colleges are ideal sites for testing a settings-based approach: school is compulsory for children and teenagers aged six to 17, and 40 percent of young people aged 18 to 24 attend universities or colleges. Furthermore, we know that healthier people tend to learn better, and that people with higher levels of education are more likely to enjoy good health and greater social and economic prosperity, making an investigation of healthcare in education settings all the more compelling.  
WH&Y is currently involved in two programs of work that explore the potential of educational settings to promote health and wellbeing among teenagers and improve their access to health and wellbeing services. 
Program One is looking at how school-based health services can meet the primary care needs of high school students in areas of relative disadvantage. As part of that, we are examining aspects of the Victorian Government's Doctors in Secondary Schools initiative which sees doctors and nurses providing healthcare services to high school students at no cost with the aim of identifying and addressing health challenges as they emerge, and relieving some of the pressures felt by working parents.
Program Two is examining the factors associated with mental health and academic outcomes in university students. The program is based on the Toward The Health Promoting University project, being conducted by the University of Melbourne and supported by the BUPA foundation. The project involves surveying university students on a range of health and social determinants and linking the survey data to academic outcomes. Over time, we will gain insights into the indicators for academic performance and mental health among both local students and international students who come to Australia to study. 
WHAT ARE WE LEARNING?
The WH&Y research programs are still in progress and will continue to yield valuable evidence in years to come. Even now,  however, some clear insights have emerged, including:
To successfully engage teenagers and support their health needs, healthcare must be youth-friendly and trauma-informed.
Doctors, nurses and school staff involved in the delivery of school-based health services must first have the training they need to understand teenagers and their health concerns, and to ensure that preventive healthcare goals are negotiated and shared.
We need the involvement of young people in the co-design of school-based health services, and their related training programs and evaluation surveys, to ensure these are relevant and effective.
Supporting young people with healthcare needs can be challenging. In addition to their initial training, doctors and nurses working in school-based settings need ongoing access to specialist advice to ensure that the work they do continues to meet best practice.
The prevalence of mental health issues is high among university students. Both local students and international students are at risk of mental health disorders, but international students are less aware of and less likely to access the support services that could help.
---
About The Authors
Lena Sanci is Head, Department of General Practice, Director of Teaching and Learning, Chair of the ...